GIS & Mapping Services
---
---
Web-based GIS Services
Oldman River Region Urban GIS Project:
The Urban GIS Project is the development of a cooperative and centralized regional Geographic Information System for the 44 participating municipalities (see GIS Project Background for more information).
Other GIS Services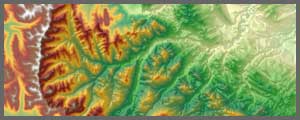 The GIS department utilizes a suite of GIS software which can provide additional services such as:
3D Modeling and Analysis
Elevation Modeling
Surface Studies (Density, Hillshade, Slope, Viewshed)
Orthophoto Analysis
GIS Conversion
Raster and Hardcopy Conversions to a GIS Format
Data Capture
Database Design & Data Entry
Mapping Services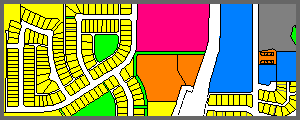 Our planners and member municipalities deal with spatial information such as land use zoning on daily basis. Maps are a powerful way to present information and ideas. ORRSC GIS staff has a selection of software including Autodesk Map 3D, ArcMap, Feature Manipulation Engine (FME) and Blue Marble which are used to produce a variety of maps including:
Aerial Photography
Annexation Maps
Area Structure Plans
Base Maps
Cemetery Maps
Civic Address Maps
Contour/DEM Maps
Existing Land Use Maps
Infrastructure Maps (water, sanitary, storm…)
Land Use District Maps
Land Use Redesignation Sketches
Municipal and Intermunicipal Development Plan Maps
Ownership Maps
Registered Plan Inventory Maps
Subdivision Sketches
Other Custom Maps
Land Use District Maps in PDF format are available to download for free (see ORRSC Members page and select your municipality). To order large printed copies of these or any other maps, please contact ORRSC.


Printing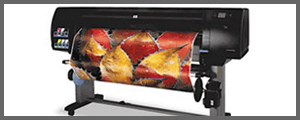 With our HP Designjet 42 inch colour printer, XEROX Workcentre 7655 and XEROX Phaser 7700 we can produce  quality prints of maps, orthophotos, posters, etc. We offer:
Colour Printing
Black & White Printing
8½" x 11″, 8½" x 14″ and 11″ x 17″ page size
Wide format printing:

44 inches wide by up to 300′ long
Media types available:

JPC24P (Highly economical, excellent performance. Matte finish provides clear, full colour plots on a 24 lb. clay coat base.)
Ultra Bond 46 (Heavy-weight bond that provides superior color saturation, enhanced print resolution and high-quality output.)
Photo Base Satin (A true white opaque photobase with a microporus satin topcoat.)
GPS Data Acquisition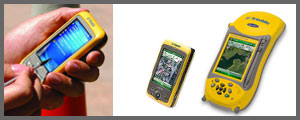 The ORRSC GIS department currently utilize ESRI ArcPad on a Trimble GeoXH, and a Trimble Juno SB for GPS projects
Can achieve sub 30cm accuracy after post processing
Have the ability to customize and deploy specialized GPS mapping projects

Parks
Buildings
Trails
Infrastructure